In this programme of eight Canadian shorts, filmmakers explore otherworldly visions, dreams of something new, and reflections on past lives, investigating both the moments that define us and the greener pastures we strive for.
Dreams are funny things. When we're asleep, they show us visions regardless if we want to see them, often becoming a strange or confusing reflection of matters in life we are, deep down, preoccupied with.
When we're awake, on the other hand, dreams help us realize a future state of being. They become goals, driving us to take stock of where we are, think about how we got there, and aim to where we want to go.
And when the real and surreal collide? We're left unsure of what is actually what.
In Martin Glegg's Unicorn Code, the first short in this year's Not Short on Talent selection for the Short Film Corner at Cannes 2021, that's the case for Zoe and Iona, two friends who happen, one mysterious summer day, upon a mythical creature in a rural meadow. As they approach the animal with disbelief, they're confronted by a group of men who have no intention of letting the beast remain wild, leading to a moment of incredible courage.
That's followed by Amar Chebib's Joe Buffalo, a documentary about the titular skateboarding legend and residential school survivor who battled addiction and overcame the traumas of his childhood to realize his dream of going pro. Reflecting on his time in jail, Buffalo, originally from Samson Cree Nation in Maskwacis, Alberta, says he felt like a "caged animal," making his story of recovery more than just inspiring: with some truly sick clips of his craft in action, it's the purest expression of freedom.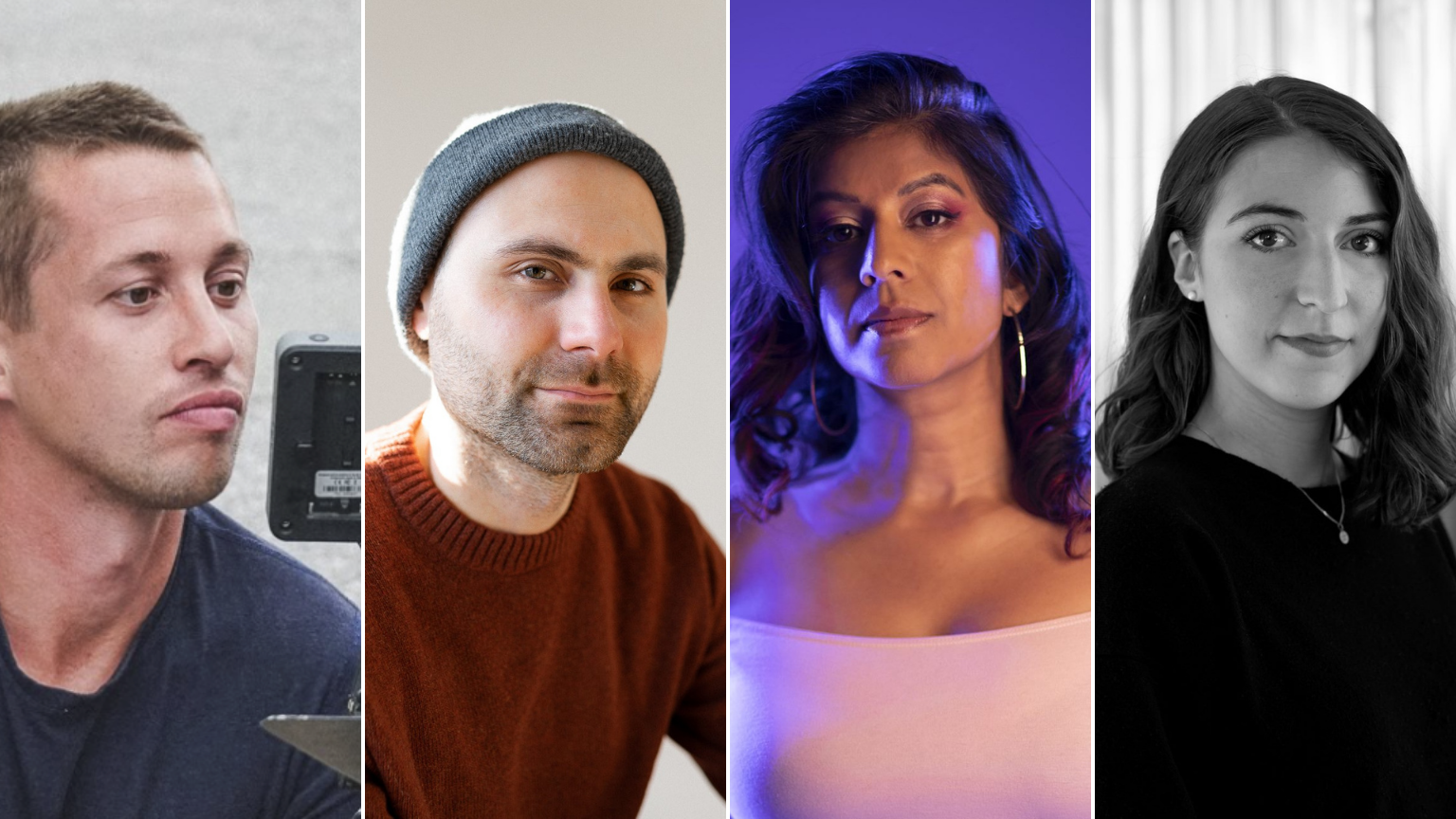 In Maya Bastian's Tigress, reflections on life take on a literal meaning for Trina, a young Tamil woman who, during a night of partying, encounters an alternate version of herself in the mirror. This version, a paramilitary fighter for the Tamil Tigers, confronts Trina on her fears, becoming a manifestation of a mind caught between the privileges of Western life and the different meanings of rebellion.
On the subject of roots — and moving elsewhere to establish new ones — Aucéane Roux's documentary Le Vent du Sud (The Southern Wind) looks at a growing population of Mennonites in Val Gagné, Ontario, a northern rural community near the Quebec border that had, in recent years, begun to decline — to deflate, as it were, thanks to an exodus leaving farmlands neglected. Yet as Roux's film shows, a promising future remains for Val Gagné, for the influx of Mennonite families has breathed new life into this tiny village.
Roughly four hours northeast of Val Gagné is the Quebec ghost town of Joutel, where Alexa-Jeanne Dubé invites us to experience something rather ghostly: Joutel, her short film, follows an elderly couple who discover an expired raccoon in their yard, and finding a suitable spot to bury it unfolds as a sort of requiem: Not solely for this ill-fated raccoon, but also for this couple — and for the community where they lived their best years. With eerie visions of a psychopomp in front of them, are they sure they're not dead, too?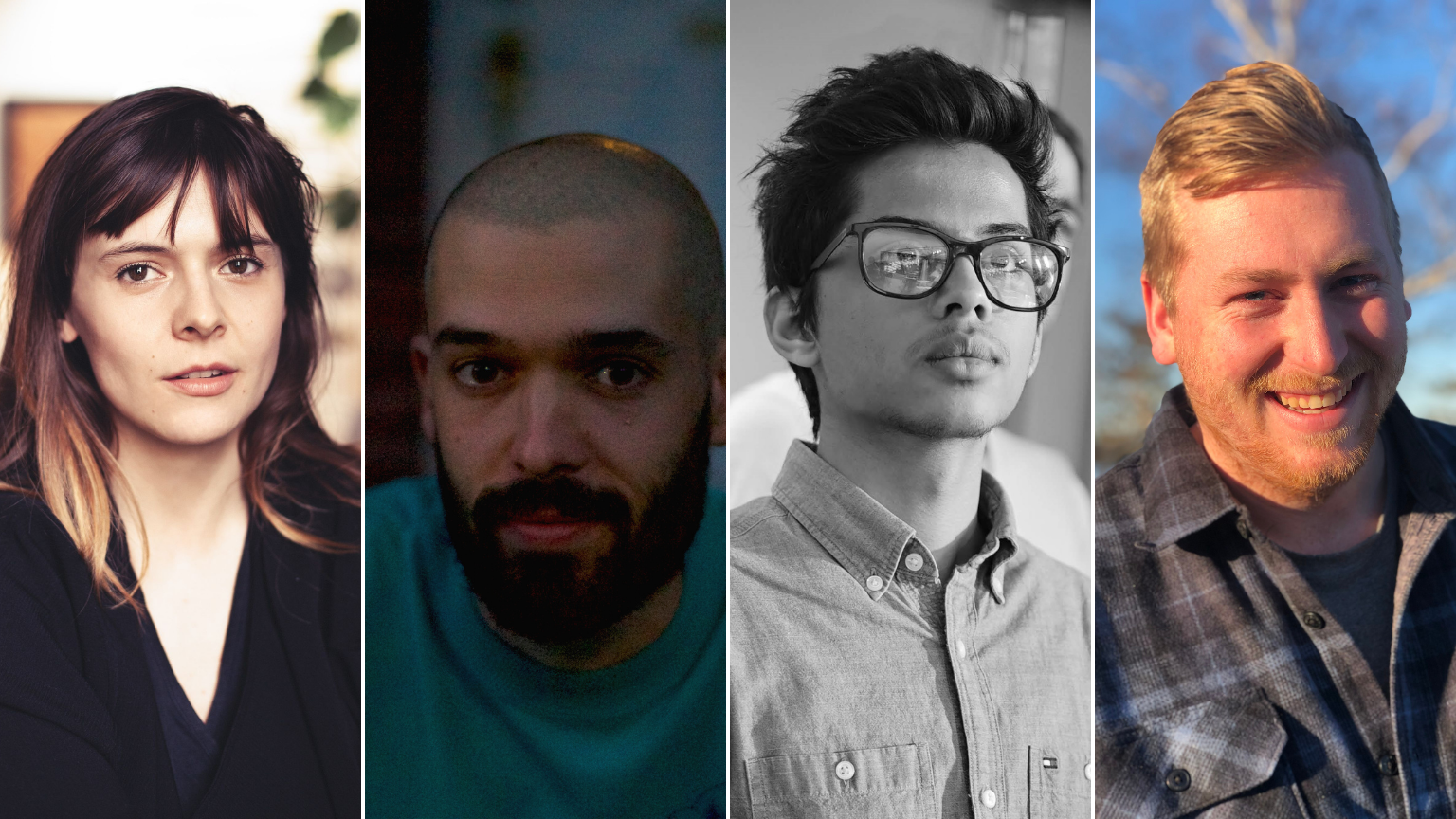 In Colin Nixon's In the Jam Jar, we see a similar kind of ghostly elegy. Photographed entirely through a circular frame, the short explores, through quiet voiceover and gentle scenarios, a widow's memories of her late husband, a man who died in his sleep; later, in the second half of the short, the widow's son does the same for his cremated mother. With Nixon's circular window, otherworldly visions emerge from ordinary objects in close-up.
There's nothing ordinary about Ritvick Mehra's Lover Boy's Little Dream, a rotoscoped short inspired by Japanese animation styles that follows "Lover Boy," a young man particularly sweet on Mimi, a young woman he works at an office with. As time passes and the seasons change, Lover Boy's title ambition drifts further and further from being realized — but Mehra isn't one to deny us a happy ending.
Speaking of, do you hear wedding bells? Taylor Olson — whose feature Bone Cage (2020) was supported by Telefilm's Talent to Watch program — brings us his hilarious Second Wedding, the final short of the selection, where delightfully quirky middle-aged single-parents decide to get hitched, except nothing about their union is typical (other than the simple dream to build a life together, that is!), and everything — even the mention of yet another dead raccoon — is entertaining.
As I mentioned, dreams — whether asleep or awake, whether real or paranormal — are curious experiences. That said, it's been a dream to spend time with these visionary, thoughtful, wonderfully exciting works.
Not Short on Talent is powered by Telefilm Canada in partnership with Ontario Creates. This programme is available for badge holders via the Cannes Courts Métrages VideoLibrary, July 12 to 16.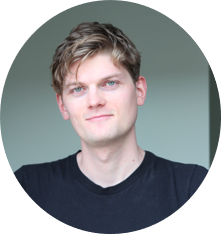 JAKE HOWELL

Jake Howell is a Toronto-based writer and freelance film programmer.