We've got an exciting scoop for you! Did you know that an innovative Canadian kids series just took home a MIPCOM Diversify TV Excellence award in the Kids Programming category? The Bravest Knight, an animated show featuring a LGBTQ main character, has won this incredible honour at MIPCOM 2019, which just wrapped up October 17.
Storytelling that bridges differences and transcends barriers
And guess what? Shabnam Rezaei, President and Co-Founder of Big Bad Boo Studios (the B.C.-based production company behind the award-winning The Bravest Knight) was one of four speakers at a Canadian event we put together at MIPJunior called Celebrating the Power and Beauty of Diversity, presented by Telefilm Canada and the Canada Media Fund.
The panel included four speakers from four production companies who discussed their respective projects featuring storytelling that bridges differences and transcends barriers.
We are so honored to be recognized at the MIPCOM Diversify TV Excellence Awards to highlight our show The Bravest Knight. That and being able to showcase our work at MipJunior was a highlight of our trip, which will hopefully lead to some international sales for our projects 16 Hudson as well as The Bravest Knight," said Shabnam Rezaei, President and Co-Founder of Big Bad Boo Studios.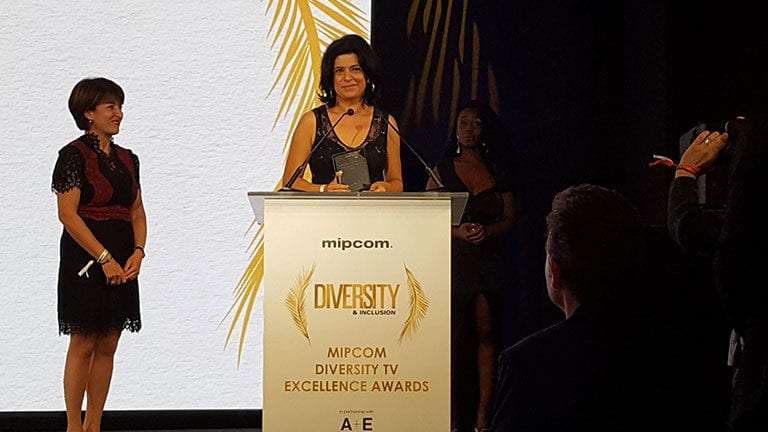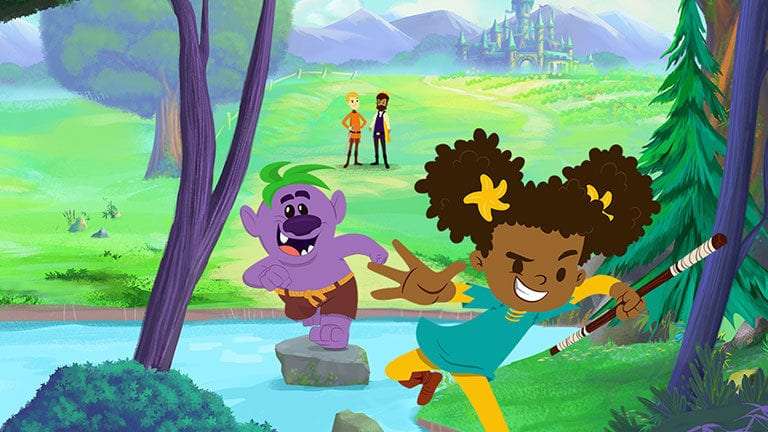 As for the MIPCOM Diversify TV Excellence awards, they're part of the MIPCOM Diversity and Inclusion Programme, now in its third year. These awards are for "championing and promoting diversity and inclusion in all forms across the international television industry." In addition to Kids Programming, prize categories include Representation of Race and Ethnicity, Representation of LGBTQ+, and Representation of Disability.
Your peek inside The Bravest Knight
The Bravest Knight is the story of Sir Cedric, a pumpkin farmer married to a prince, who tells his adopted daughter, named Nia, all about his journey (and all about bravery) as she, too, grows towards knighthood. With fairies, wizards, trolls, pixies, giants, even a "big bad wolf," the series features an illustrious ensemble cast that includes RuPaul, Christine Baranski, Wanda Sykes, T.R. Knight (as Sir Cedric) plus many others! With 13 episodes of eleven minutes each, the series is available on Hulu.